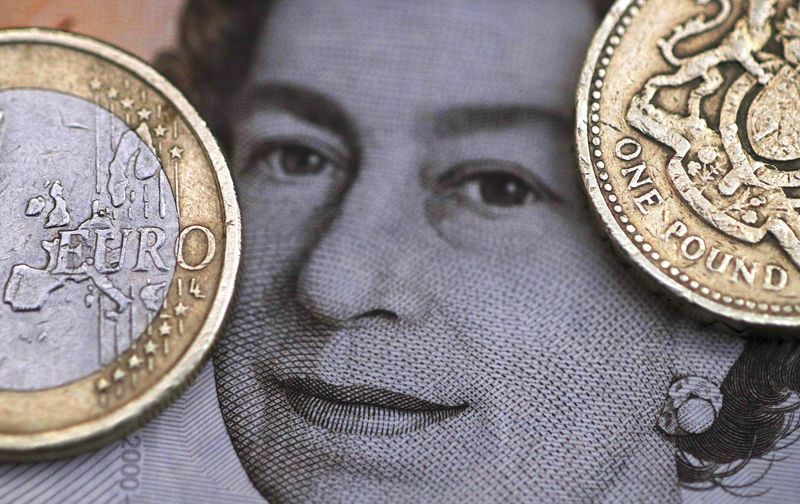 © Reuters. Sterling higher as Bank of England says rates could rise within months
Investing.com – The pound rose against the other major currencies on Thursday after the Bank of England indicated that interest rates could rise faster than markets expect amid accelerating inflation.
GBP/USD was up 0.75% to 1.3307 by 07:20 AM ET (11:21 GMT), not far from Wednesday's one-year high from around 1.3203 ahead of the announcement.
The BoE's monetary policy committee voted 7-to-2 to leave interest rates at their current record low of 0.25% following its policy meeting.
But the bank said in its rate statement that the economy is looking slightly stronger than expected, adding that a majority of officials believe borrowing costs will need to rise in the coming months to bring annual inflation back to its 2% goal.
Such a move is likely "over the coming months," the statement said if the economy performs broadly in line with officials' expectations.
Sterling was also higher against the euro, with EUR/GBP down 0.81% to 0.9824 from around 0.9014 earlier.
sponsoredArticle = 'div-gpt-ad-1466339494851-0';